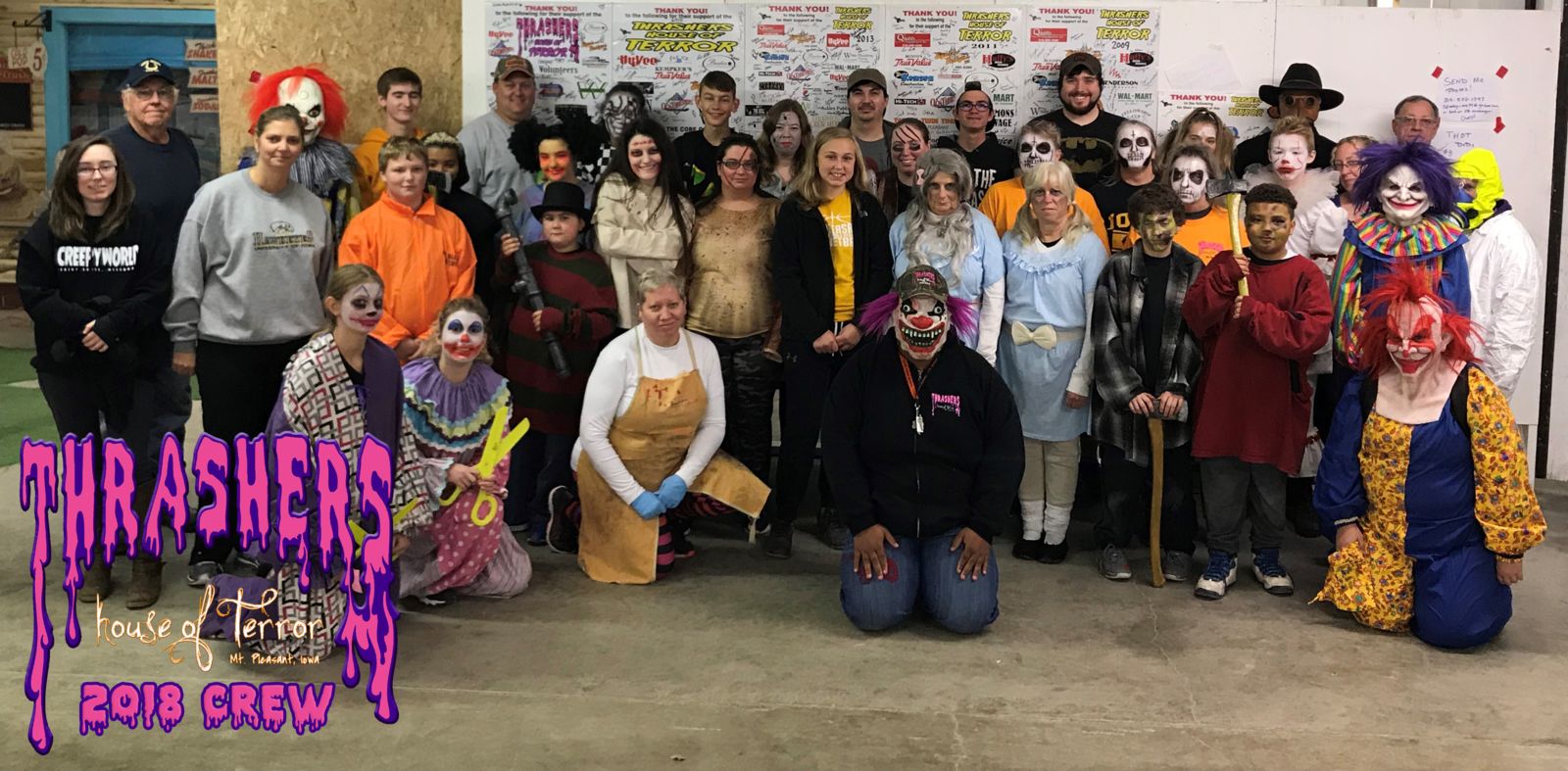 Thrashers House of Terror is a volunteer ran haunted house which is a fundraiser for the Midwest Old Threshers Organization.
Midwest Old Threshers celebrates the tradition of farming with an annual 5-day reunion ending on Labor Day.
Midwest Old Threshers is located in the McMillan Park in Mt Pleasant, Iowa.
Thrashers House of Terror began in 2007 to raise funds for some new buildings and to preserve the grounds.